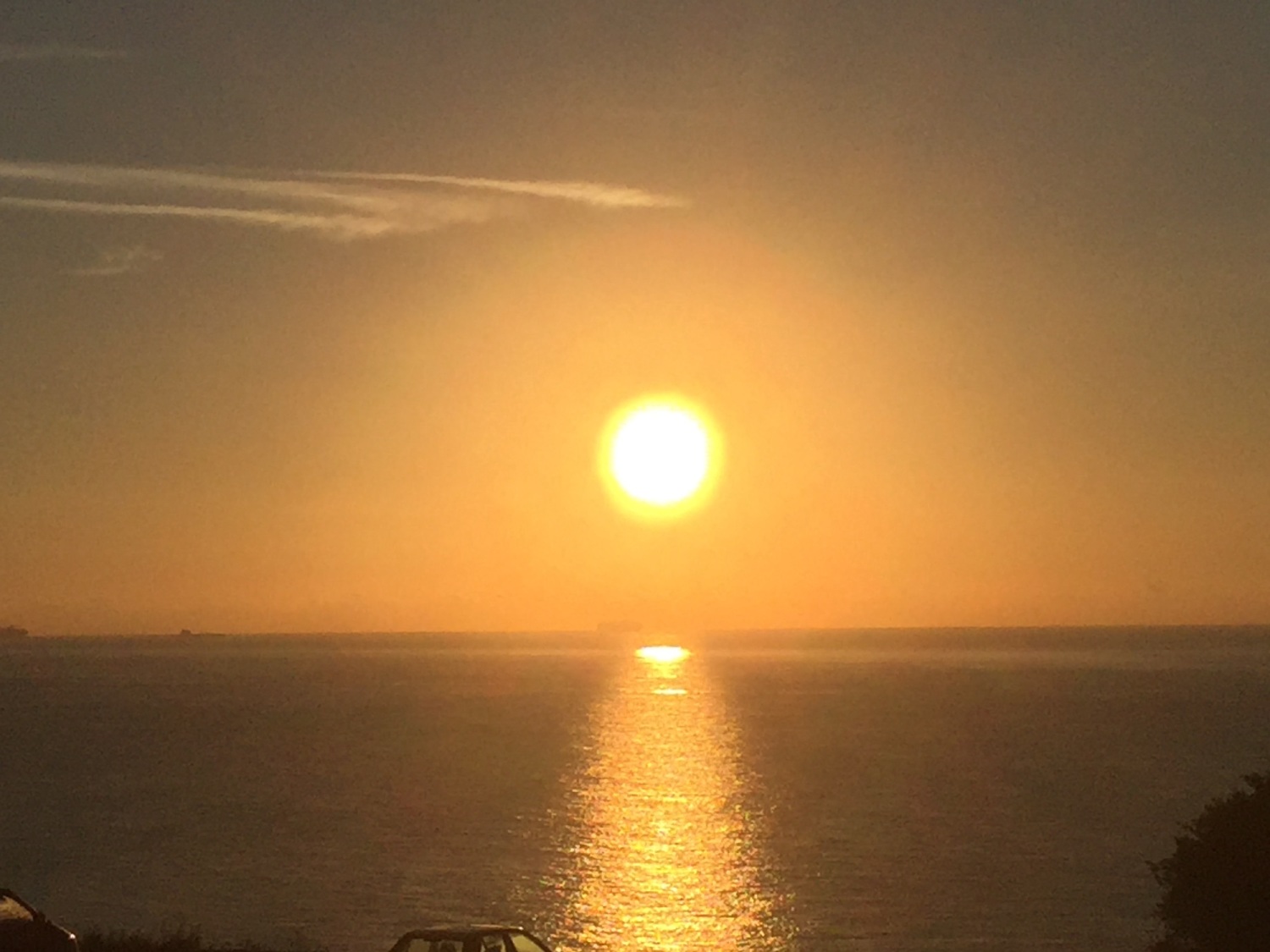 MORNING VIEW FROM AMA'S TREATMENT ROOM
Anyone resonating with the OXFORD REIKI approach/energy now has the option of combining their Reiki training and/or treatments with a wonderful break on the Isle of Wight...
Since April 2016, thanks to my students' and clients' ongoing support and cooperation, I have been able to fit all my Oxford teaching and treatments into 10 consecutive days a month so that I can focus on my other passion: writing (on spiritual awareness matters).
Last March, I suddenly felt irresistibly drawn to the Isle of Wight, and to Ventnor in particular, the beautiful small resort town in the South East of the Island, whose emblem, I later discovered, was ... Hygiea, the goddess of Health!
My steps led me straight to the delightful subtropical Botanic Gardens (Ventnor has a microclimate), where I offered my services as a Reiki teacher /practitioner.
Ventnor is one of the most enchanting parts of this enchanting island, and the Gardens are simply breathtaking. So inspiring and healing in themselves.
I absolutely love both writing and giving Reiki there as the island's energy is just so in tune with both. The island in general and this part in particular have indeed inspired many artists, composers, writers over the centuries.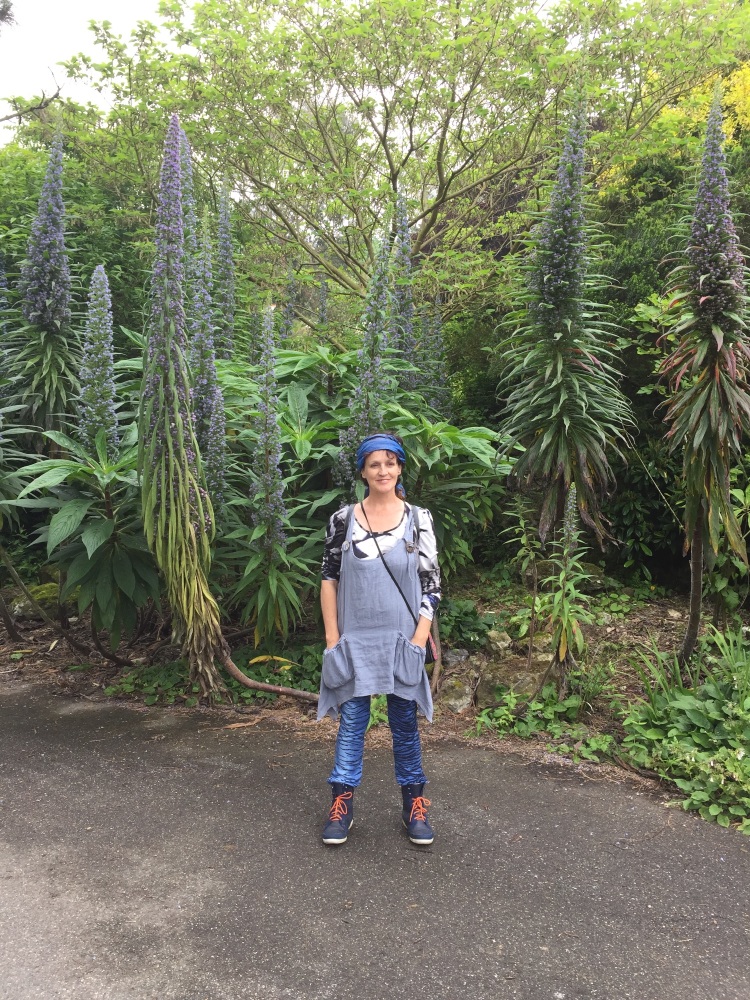 Feedback from a London student, who did Reiki 1 on the Island with Ama
'As I had previously attended my Spiritualist Church and been a member of the "Healing Circle", my partner and I decided that it would be for the best for me to progress towards Reiki. Ama is the very first Reiki Master and Teacher whom I have met. Not only is she the most wonderful natured person, but she also shows an outstanding display of professionalism and knowledge. I undertook the Reiki 1 course at her home in the Isle Of Wight and the location was idyllic. Right from the beginning of her course, I felt a warm and amazing energy and also the most pleasant sense of relaxation which I had ever felt (even compared to my Spiritual Healing sessions in the past).
During the 3 attunement sessions, I experienced such a compelling and magnificent journey, incorporating my Spirit Guides with detailed and wonderful visual pleasure- also something which I had never experienced until the session with Ama. Whilst receiving Reiki treatment from Ama, I also felt an amazing sense of relaxation /well-being which rejuvenated me no end.
Ama's course has offered me this amazing gift of Reiki which has allowed me to give a remarkable and energy enhanced form of treatment.
If I lived on the Isle Of Wight, I would be keen to take my further course studies in Reiki as soon as I was able. Thank you Ama, you're an amazing teacher and person. Love, peace and light to you.'
Nick Vann
---
COST

The cost of courses and treatments is the same on the Island as it is in Oxford.
Please know that I will be very happy to come and pick you up from Ryde or Cowes if you'd rather not take your car across. You are most welcome to bring your partner/ a friend along if they are happy to go for walks/swims etc while we are doing the course.
As far as accommodation is concerned, I may be able to help you choose a B&B or hotel if you wish. Alternatively and weather permitting, you are welcome to camp at my place for free.
For more details on my workshops / one-to-one teaching in Ventnor or about your stay, please contact me on amadoula@me.com. Thank you!
LOVE LIGHT & PEACE